I was 16!
I can say today that I was one of the lucky girls who got their period very late. "Lucky" is not how I felt back when I was a teenager. While everyone around me had a regular body growth, I was very short and had what I'd say was a small child's body until the end of high school. 
All my friends had their period between 12 and 14 years old. I couldn't wait to reach this milestone and feel like a woman, like the other girls my age. As annoying and painful as they are, my period was an ultimate goal as a teen at a time when all I wanted to do was fit in. I waited for years for something I thought was going to make me feel proud, only to discover at 16(!) that it was nothing rewarding at all.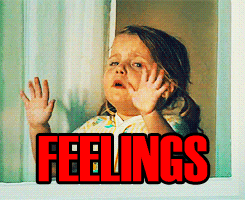 I wore a new pair of white shorts (of course) I had just bought for the summer when I felt something in my panties. I ran to the bathroom only to find out I was finally bleeding. Funny I didn't feel as expected. Instead of being happy, I felt terrified about putting on a tampon and shy/ashamed that I was the last of my friends to experience it. I yelled for my mom who made it sound so normal and simple that I came to accept the sad truth and realized all those years I spent looking forward to this moment were my actual years of freedom, because let's face it, periods are the worst.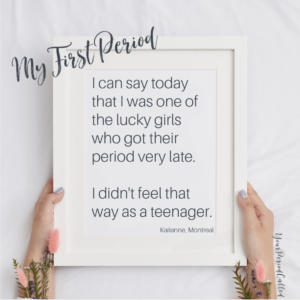 Popular reads on YPC
Talking about periods with male friends and co-workers doesn't have to feel like unleashing landmines.
Read more